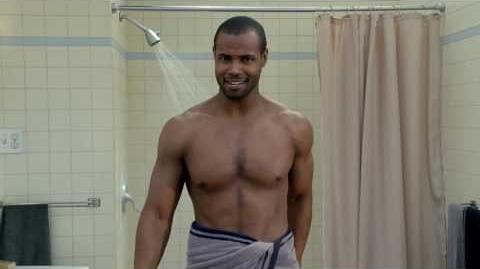 Old Spice Guy is a character played by Isaiah Mustafa in a series of televised advertisements for Old Spice products. The advertisements typically start with Old Spice Guy addressing the ladies, then implies that their men could be as manly as he if they used Old Spice products, while rapidly transitioning to and from numerous scenarios highlighting his masculinity. While he does address women, the commercials are apparently directed at men, implying that they aren't as manly as they could be, and that they would be more manly if they used Old Spice products.
Numerous impressionable young people have been swayed by this commercial endeavor.
Separating manliness from marketing
Edit
Gentlemen, manliness is not something that you purchase. Numerous marketers believe that manliness is about image, and they'll exploit that image if it means that they can get people to buy things. However, manliness is about character, and men can be more manly for resisting those who would market an image to them for financial motives. This means that buying Old Spice products because of the commercials can actually have an effect that is the opposite of what the Old Spice Guy advertises.
Ad blocker interference detected!
Wikia is a free-to-use site that makes money from advertising. We have a modified experience for viewers using ad blockers

Wikia is not accessible if you've made further modifications. Remove the custom ad blocker rule(s) and the page will load as expected.